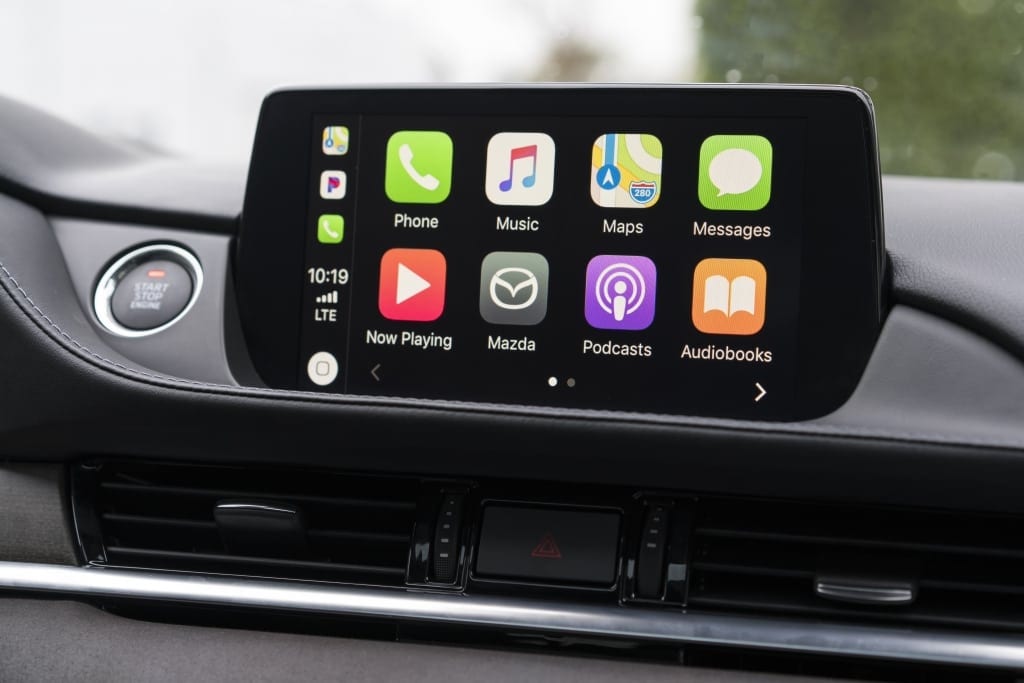 The Mazda brand has launched itself into the future by adding Apple CarPlay and Android Auto to its vehicles beginning September of 2018. Mazda North American Operations announced that these features will be available for the 2018 Mazda6 midsize sedan for the Touring trim level and above. They will be installed at Mazda dealerships nationwide without extra cost to customers.
Apple CarPlay and Android Auto allows drivers and passengers to access their phone applications through Mazda's signature MAZDA CONNECT infotainment system. With the increased use of smartphones, these upgrades make using applications while driving much safer. Not only will vehicles be upgraded with Apple CarPlay and Android Auto, but drivers who visit their dealers for the update will also receive a more powerful and faster-charging 2.1-amp USB port and the latest version of MAZDA CONNECT. These additional features will enhance the ability of Apple CarPlay and Anrdroid Auto.
This addition to Mazda vehicles is a highly anticipated feature due to the accessibility it will give drivers through MAZDA CONNECT. The system includes Mazda's Commander knob and buttons that allow drivers and passengers to easily switch between interfaces and manage different capabilities. The entire MAZDA CONNECT system was designed to decrease distracted driving and therefore create a safer environment for drivers everywhere. The additional of Apple CarPlay and Android Auto is just another step for Mazda to ensure the safety of their customers.
The addition of Apple CarPlay and Android Auto will make the 2018 Mazda6 the first Mazda vehicle in North America to offer these innovations. Starting in November, these new features will be included as original equipment on the Touring trim level and above. Current owners of the Mazda6 Touring, Grand Touring, Grand Touring Reserve, and Signature trims can upgrade with no additional fee through their local Mazda dealership. Customers are encouraged to make appointments starting in September to have this innovative technology added to their vehicles.