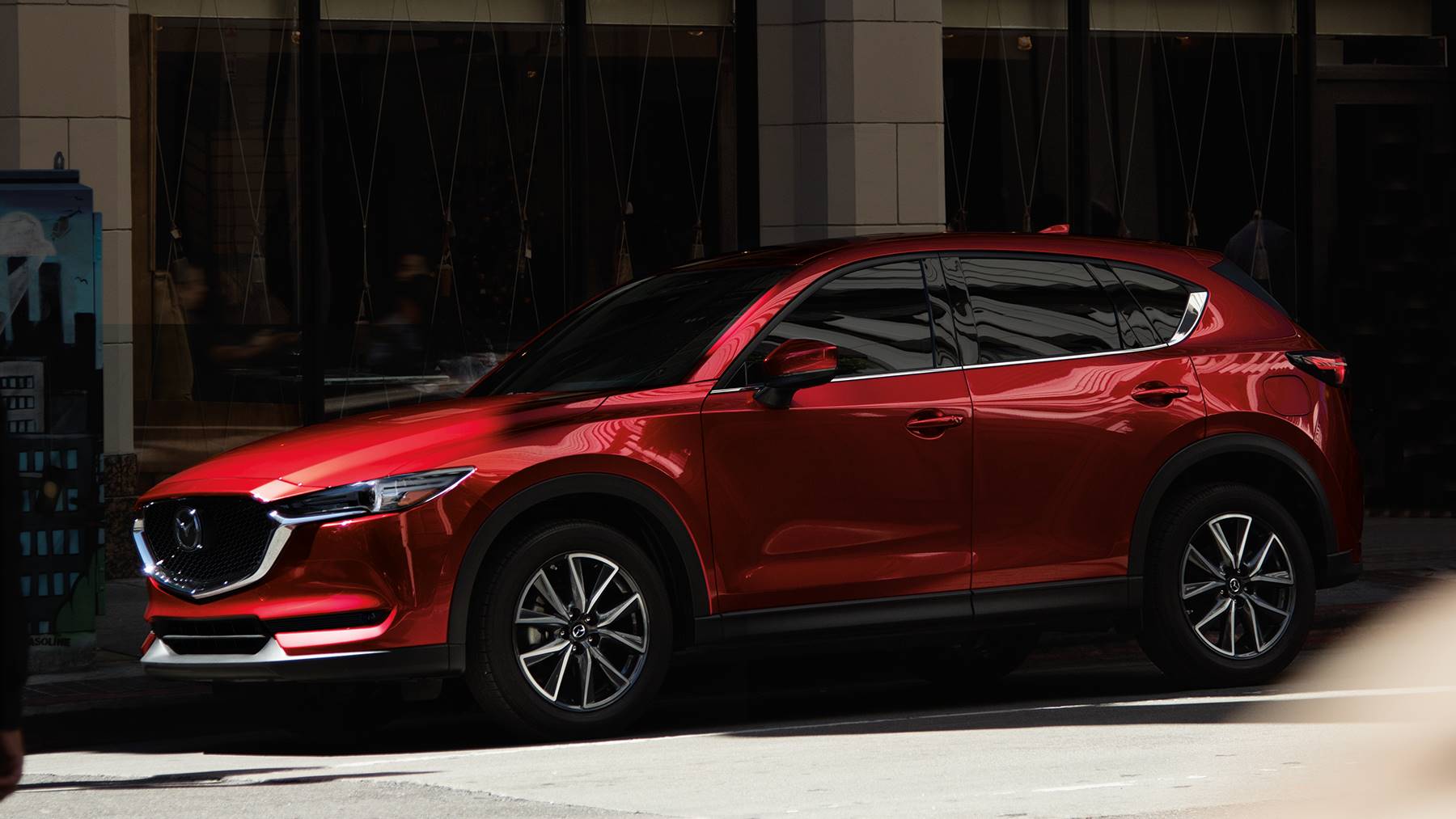 The Mazda CX-5 is unparalleled in both performance and design with new updates for 2018. The vehicle's sleek exterior and incredible fuel mileage makes the CX-5 the perfect crossover for family trips and nights out on the town. The Mazda brand continues to supply customers with vehicles that satisfy an impressively wide range of automotive needs.
The CX-5 returns this year with three unique trim options for customers to choose from. The Sport option has Mazda's popular CONNECT Infotainment System built in, making navigating any location an easy experience. It also comes with 17-inch alloy wheels for more terrain capability. The Touring model provides a touch of luxury for Mazda customers. With heated front seats and a dual-zone automatic climate control system, the CX-5 Touring model can make a lengthy trip more comfortable. The Grand Touring option has all of the same new features as the Touring model, but also includes a power rear liftgate and Mazda Navigation System to make any journey as smooth as possible.
The Mazda CX-5 has enhanced its safety features for the new year to create an even more secure driving experience. The CX-5 comes with advanced blind spot monitoring with radar sensor and rear cross traffic alerts to detect other vehicles from all angles. With its all new Smart City Brake Support feature, the CX-5 makes driving in heavy traffic a breeze. Instead of dreading the commute to work, the Mazda CX-5 creates an environment for drivers that allows them to enjoy it.
The fuel efficiency and power of the Mazda CX-5 has also improved for 2018. With an estimated 31 mpg, the CX-5 is one of the most economical crossovers available on the market today. The vehicle also provides the engine with 187 horsepower and 186 torque, suppling the driver with an ample amount of capability.
The Mazda CX-5 shines as one of the most flexible vehicles currently available. Its new safety features redefine driving security and its fuel efficiency is unmatched — the CX-5 is the perfect vehicle for 2018.