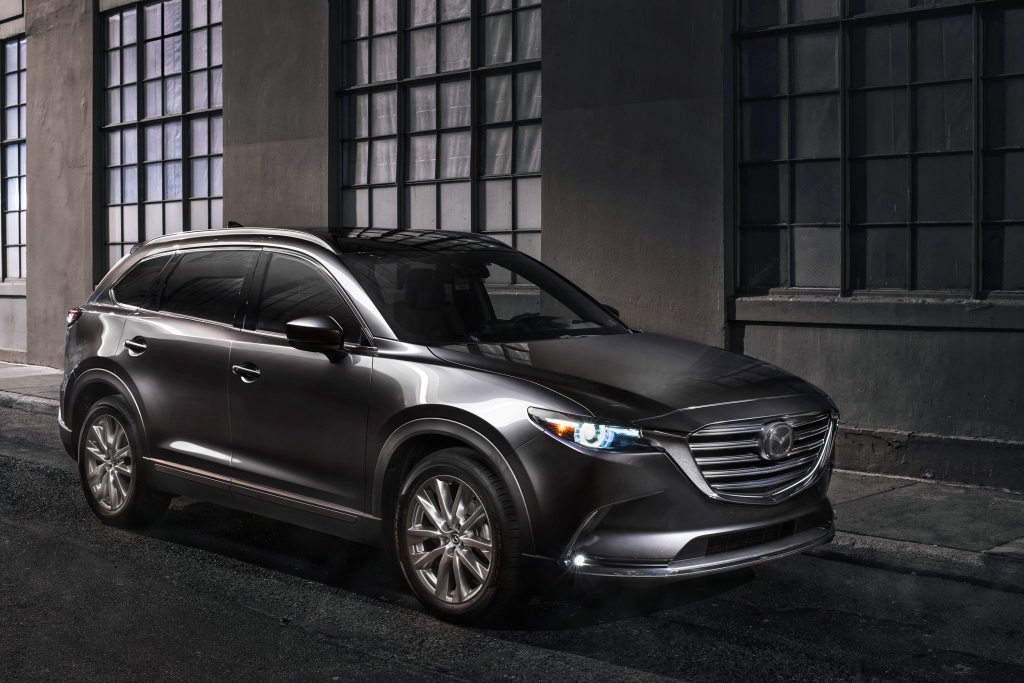 When purchasing a new vehicle, most customers' first concern is safety. Drivers can rest assured that the 2018 Mazda CX-9 will provide them with the most secure driving experience available with its five-star overall rating in the U.S. government's National Highway Traffic Safety Administration (NHTSA) testing. NHSTA tests each vehicle's collision and pre-collision reactions to various situations to ensure that each vehicle is rigorously assessed. It's coveted five-star rating is a nearly impossible feat that the Mazda CX-9 has achieved this year.
The 2018 Mazda CX-9 epitomizes safety with advanced technology and safety systems. Mazda's unique i-ACTIVSENSE system comes with numerous traffic safety features including Hill Launch Assist, Lane-Keep Assist, Mazda Radar Cruise Control, Lane Departure Warning, Distance Recognition Support System, Forward Obstruction Warning, and Rear Cross-Traffic Alert. Other safety features focus on the CX-9's lighting, such as the vehicle's High Beam Control and Adaptive Front-Lighting System. One new safety element that has made the Mazda CX-9 stand out this year is the implementation of its Smart City Brake Support system. The system automatically applies the vehicle's brakes in certain situations below 19 mph. This feature will now become standard in all CX-9 models, ensuring the safety of even more drivers.
In addition to the Mazda CX-9's new technology, its design is an equally important element in its five-star overall safety rating. The Mazda brand makes all of their vehicles with their Proactive Safety Philosophy in mind, which is based on empowering the driver with a nimble, stable, intuitive vehicle with the goal of avoiding accidents in the first place. The Mazda CX-9's SKYACTIV-BODY is composed of a ring structure and straight frame rails to absorb impact and provide a more secure driving experience.
The Mazda brand is known for their safety measures through their Proactive Safety Philosophy, and the CX-9 is no different. With its advanced safety technology and intuitive design features, the CX-9 provides drivers with the most innovative safety measures available.