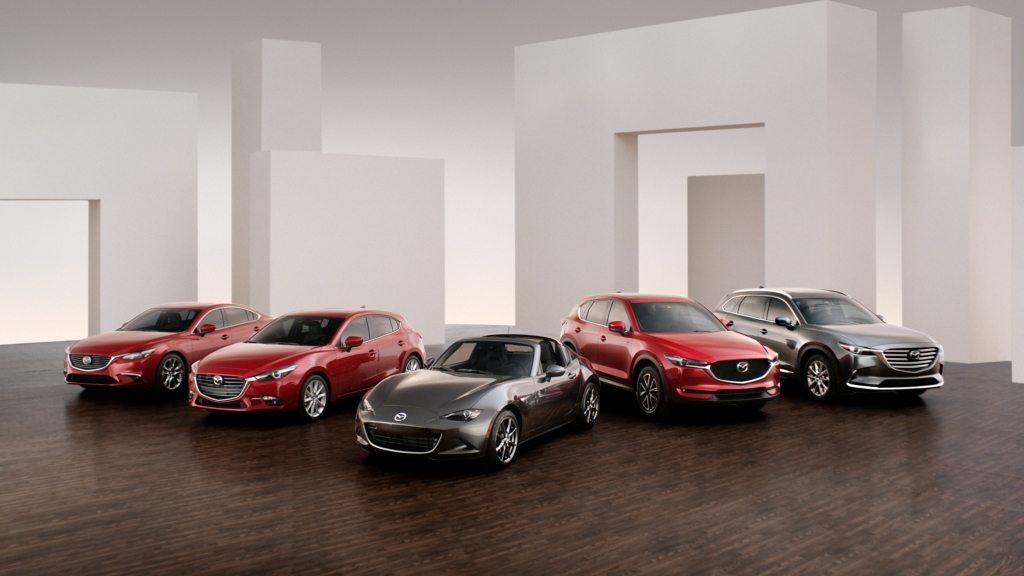 Mazda has won two of Kelley Blue Book's Brand Image Awards this year. Mazda takes home the "Best Performance Brand" and "Best Car Styling Brand" awards for 2018. Mazda is no stranger to the Kelley Blue Book Awards, having achieved the "Best Car Styling Brand" award for the second time in a row. This is the first year Mazda has been recognized as the winner of the "Best Performance Brand" award, adding to the brand's list of ever-growing accolades. Kelley Blue Book has been an influential resource for customers, making the awards even more coveted.
The Kelley Blue Book Image Awards recognize excellent achievements by car manufacturing brands like Mazda each year. The award categories include luxury, non-luxury, and truck shoppers in order to encompass every consumer's unique taste. The 2018 Brand Awards are based on consumer automotive perception data from Kelley Blue Book Strategic Insight's Brand Watch Study, which looks into 12,000+ in-market new-vehicle shoppers annually on their website. The vehicle that lead the pack for Mazda this year is the MX-5 Miata sports car, but all Mazda vehicles were taken into consideration for the awards.
Mazda is being recognized by Kelley Blue Book for its incredible dedication to improving the driving experience of its customers. The Mazda brand has the unique ability to combine the perfect balance of performance and appearance for each of its vehicles. Mazda vehicles are styled through the KODO-Soul of Motion design. The brand has been praised but not only Kelley Blue Book, but also others for its attention to the smallest details of its designs. Mazda's lightweight SKYACTIV technology allows for a more efficient, enjoyable ride. The experience of the customer has always been the top priority for Mazda, which can be seen in its innovative engineering and designs.
Mazda continues to impress consumers with its consideration of the small details of each of its vehicles. The driving experience of customer is everything to the Mazda, regardless of the model.