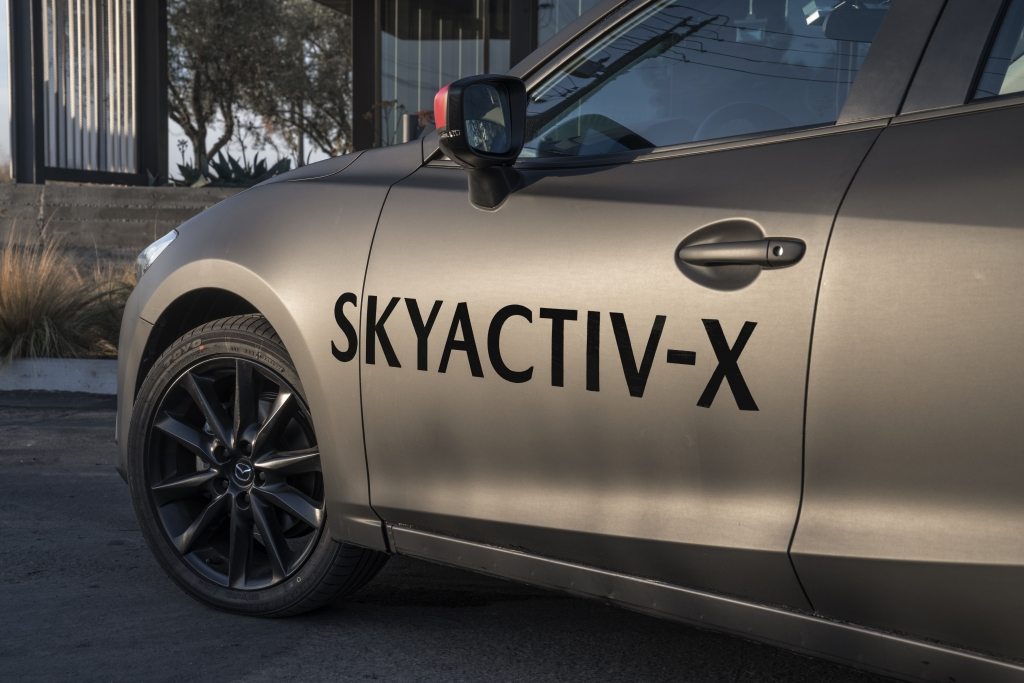 Mazda Motor Corporation is known widely for its innovative advances in technology, providing improved performances and efficiency. Mazda has made that evident due to its enhanced SKYACTIV-X engine and has been recently recognized at the 2018 Edison Awards.
Mazda's SKYACTIV-X engine has met revolutionary standards and was awarded Gold at the Edison Awards within the Engine Enhancement category. This compression-ignition engine exceeded criteria against other technology competitors in automotive, heavy transportation, aerospace industries, and more.
"We are humbled that Edison Awards steering committee and industry leaders selected Mazda's SKYACTIV-X engine for a gold award," said Masashi Otsuka, VP of R&D and design, Mazda North American Operations. "Mazda's goal is to create a sustainable path forward, introducing cars and technologies that enrich people's lives as well as society. This award means a great deal to the men and women who are building our future throughout Mazda Motor Corporation."
Also, this engine is just another step forward in Mazda's Sustainable Zoom-Zoom 2030 plan which contains a goal of reduced emission for the future. The SKYACTIV-X engine includes Spark Controlled Compression Ignition (SPCCI) which allows a gasoline combustion engine to expand the fuel efficiency without lessening the power of performance involved.
The overall result includes 35-45 percent increased torque and 10-30 percent more output response, which allow lower CO2 emissions of a gasoline engine, and also faster acceleration without changing the efficiency. This follows along with Mazda's Jinba Ittai —"horse and rider as one."
Founded in 1987 by the American Marketing Association, the Edison Awards have become an independent organization which is run by Edison Universe. This program has recognized and rewarded advancing products and business leaders around the world. The Edison Awards are dedicated to honoring the most prestige associated with development, marketing, design, and innovation.
Mazda has kept an ongoing reputation of providing customers with an outstanding combination of regulation and performance. Mazda plans on introducing the SKYACTIV-X engine within vehicles starting in 2019.