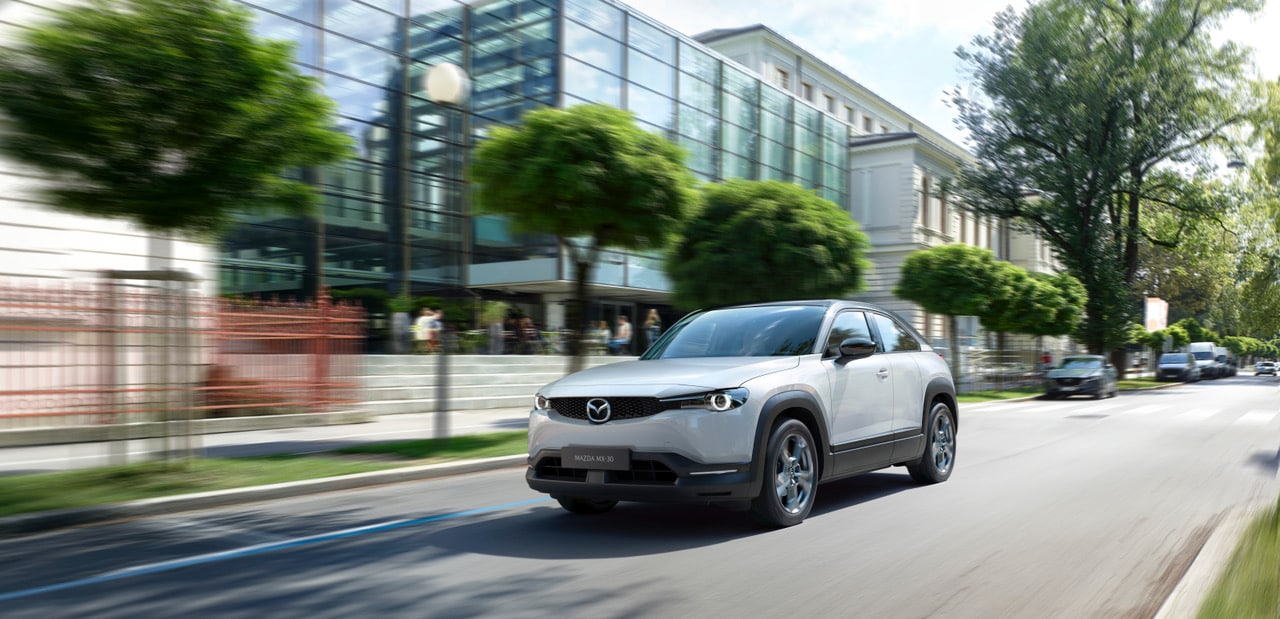 There is no doubt that cars offer humanity extreme accessibility in today's constantly moving world. The Mazda MX-30, however, puts this easily forgone concept under a microscope and causes consumers to take a second look at whether or not our cars align with who we are.

Sustainability, safety, and simplicity are some of the strongest assets found in the Mazda MX-30. This vehicle was built to offer a creative time and space that frees consumers, allowing them to live positively and true to themselves. Mazda recognizes the importance of making active choices that match our lifestyles and offers the MX-30 as an opportunity to do so while tackling societal and environmental problems in the process.

Don't be surprised when a sense of airy openness washes over you as soon as you step foot into the MX-30. With a door trim that has fibers from recycled water bottles and a console tray made of heritage cork harvested from the bark of trees without felling, Mazda has focused on utilizing sustainable, low-impact materials that offer elements of friendliness and comfort.

Aside from sourcing materials from nature to reduce its burden on the environment, the functionality of the MX-30 will allow you to breathe deeper. Freestyle doors that open wide are what make this car more than just a vehicle, but also a base camp, or even simply a place to sit back and enjoy one's surroundings. The cabin-like interior is both a familiar and inspiring space, stimulating creativity and the desire for growth.
The MX-30 is designed to partner with you in life. Equipped with natural feedback through torque control and sound, this car will match driver characteristics and communicate how it is doing, keeping you in the loop. A new electric drive technology, e-Skyactiv, will make you look forward to your daily commute through the smooth drive unique to a battery EV. Electric G-Vectoring Control Plus allows the MX-30 to transition flawlessly between G forces with enhanced omnidirectional vehicle response to control inputs. These features represent the refined driving experience that Mazda offers.

The Mazda MX-30 Concept is designed around you and encompasses numerous modern features and comfort-based amenities. By revamping its i-Activesense advanced safety technology suite to improve its Smart Brake, Mazda prevents collisions at intersections and keep drivers on track, regardless of whether there are road lines of not. The strong body offers a comfortable drive and responds well by absorbing energy efficiently and protecting the high-voltage battery through a carefully designed structure. This is yet another avenue in which the MX-30's advanced capabilities can offer you peace of mind.

The MX-30 just might be the only car that can offer the unique yet comforting feeling of being "enveloped in openness." It is both intuitive and simple, and overall a rare commodity that embodies mindfulness and the image of light.