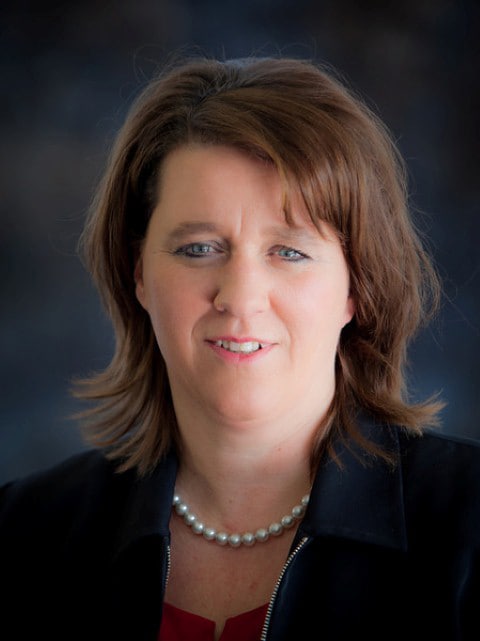 The automotive industry has many stereotypes that give it a bad rap. Many people associate the car-buying experience with high pressure and pushy sales pitches. In order to tear down these stereotypes, After working for O'Daniel for 25 years, Julie Kimes and her team at O'Daniel Automart/Mazda are still working hard to redefine the car-buying experience and provide excellent customer service.
Julie is the General Sales Manager at O'Daniel Automart/Mazda. She has over a quarter of a century of experience working at O'Daniels, plus an entire family history centered around the car lot. Julie and her brothers and sisters all grew up at a car dealership owned by her mother and stepfather, so tying in family values with the car-buying experience comes naturally.
With an extensive background in the way cars are sold, Julie has spent her career providing customers with extraordinary service and value — upholding O'Daniel's promise to create an environment of mutual trust and respect. "I take great pride in providing exceptional customer service and making it easy for a customer. I have two children and work full time. I know how priceless time can be." Over the years, Julie has learned that it's not about the cars but about the people. "To be successful, you must like and understand people, take care of their needs, and allow trusting relationships to flourish."
When she took over as General Sales Manager for O'Daniel Automart/Mazda, Julie focused on breaking free of the typical stereotypes for the car industry. "We don't play games, we don't use gimmicks, we value a customer's time, and provide customer service second to NONE."
Her hard work and dedication has paid off. Under her leadership, O'Daniel Automart/Mazda has won DealerRater's Dealer of the Year award for 7 consecutive years as well as the Consumer Satisfaction Award for 4 consecutive years. Winning these awards is a very big honor in the car industry. In order to qualify for these awards, a dealership must receive a minimum of 25 reviews on DealerRater in the previous calendar year, one positive review in each quarter of the previous calendar year, an average review rating of 4.0 out of 5.0 in the previous calendar year, and must not have been blacklisted in the previous calendar year. O'Daniel Automart/Mazda has also earned a national finalist nomination based on independent customer reviews — another big accomplishment in the car world.
Julie's passion for the car industry stems from enjoying everything about her job. She has a great team that she gets to work with everyday. "I'm truly blessed to work with such an incredible staff that share the same values."
When she isn't working hard at the dealership, Julie enjoys spending every free minute with her husband Bob, daughter Ashley, and son Daniel. The family shares a passion for golf, and Julie loves to cook gourmet meals for them.
Through hard work and dedication, Julie has ascended the automotive ladder and maintained a well-rounded family and personal life — being a pioneer for women in a male-dominated industry.