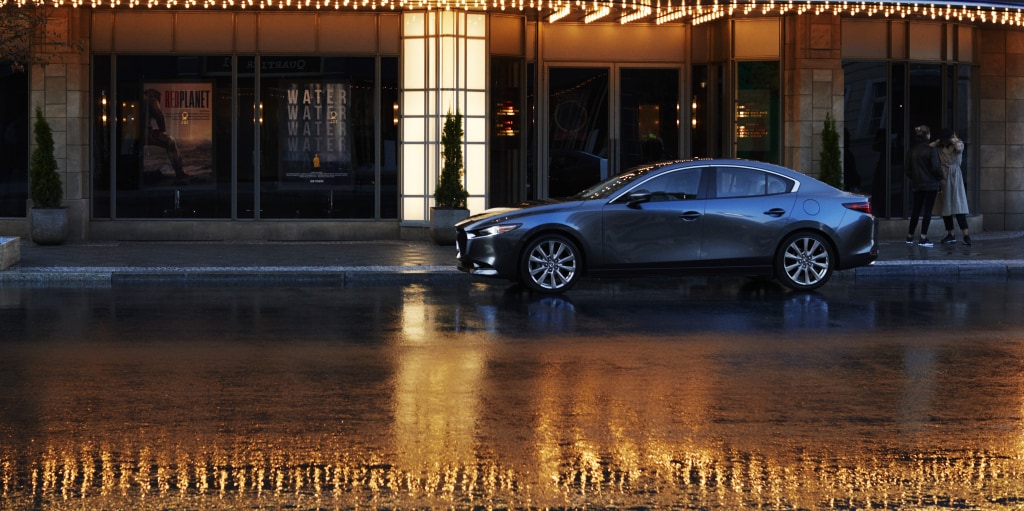 "An object of universal desire," was the theme during the creation of Mazda's all-new Mazda3. The Mazda3 was unveiled at this year's Los Angeles Auto Show, giving customers a sneak peek of the advanced and luxurious vehicle.
The Mazda3 manifests two different characteristics—the free spirit, and a Japanese aesthetic using the KODO Soul of Motion design which is the driving force in improving the brand's global advantage.
In order to achieve a stress-free, and natural feeling when driving the Mazda3, the brand has installed SKYACTIV-Vehicle Architecture, which is an advanced structural technology that makes driving the vehicle less stressful as if you are walking on your own two feet.
Also, involved in the interior of the Mazda3 is an updated sound system with speakers which adjust to broadcast sound right into the driver's ears, and create a comfortable setting within the cabin space for each vehicle occupant.
Improved performance elements are installed thanks to the advantages of SKYACTIV-Vehicle Architecture and the newest SKYACTIV gasoline and diesel engines, the vehicle has instinctive features which allow it to adjust speed in any situation.
Another benefit installed in the all-new Mazda3 is the latest type of combustion engine which collaborates with the benefits of the gasoline and diesel engines.
Along with that feature, the Mazda3's innovative Spark-Controlled Compression Ignition system allows drivers to customize gear settings that highlight performance without the use of emissions or changing the fuel economy.
A striking outer appearance occurs on the Mazda3 which adds vivid color into a driver's daily routine and is a part of the new evolution KODO design. The new Mazda3 expresses an updated form of style which was inspired by Japanese aesthetics and is the first production model to acquire this updated version of KODO design.
One other goal that was featured was to give the hatchback design with more emotions, while the sedan's objective was to a portray more graceful design. Even though they share the same Mazda3 model name, the two types present completely different personalities.
Polymetal Gray is also a newly developed exclusive color for the hatchback version, which combines the hard appearance of metal with plastic's characteristics glossy smoothness generate an entirely new look of quality.
Pricing has yet to be announced, but the Mazda3 will be made available to customers in early 2019.