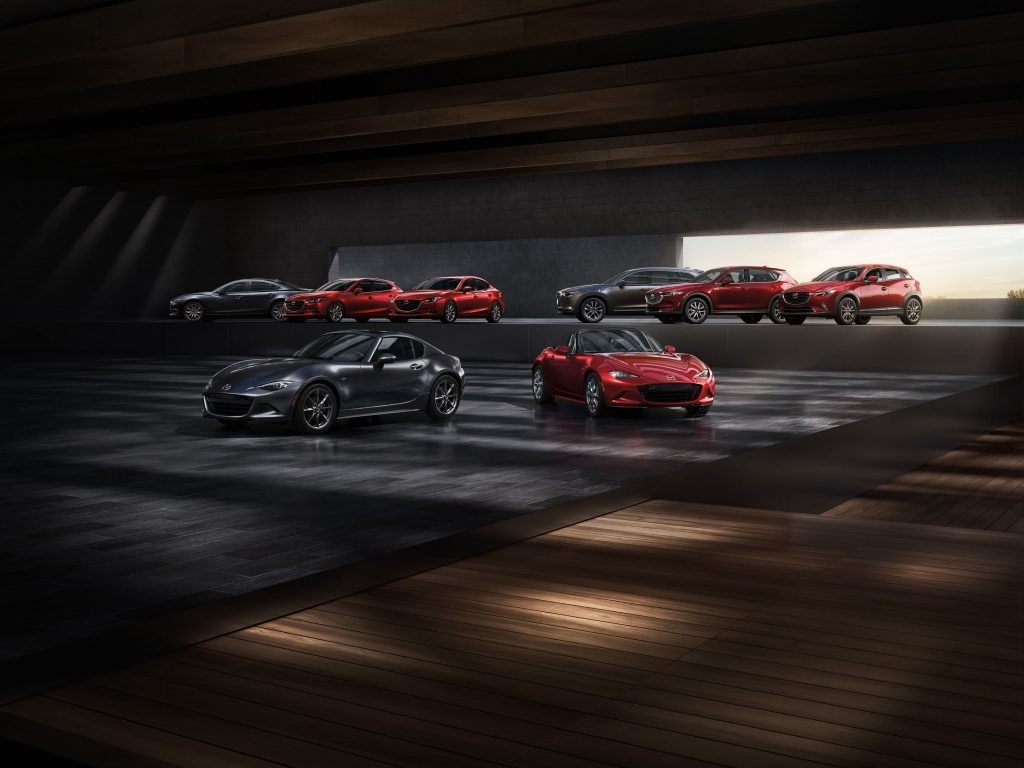 According to U.S. News & World Report, Mazda has been named "Best Car Brand" and has obtained a top spot for the fourth year in a row. Mazda's line-up of vehicles was admired based on the brand's contribution of high-quality entertaining performance, intuitive infotainment systems, and deluxe interior elements.
Jamie Page Deaton, executive editor of U.S. News & World Report, elaborated, stating that the Mazda car lineup "continues to set the standard by which other brands should be judged." With vehicles ranging from the sleek and sporty MX-5, to the sensible Mazda6 and beyond, "the engaging driving dynamics and upscale interiors make any Mazda car a pleasure to own."
The U.S. News & World Report determine the award winners by adding up the overall scores of all the stated brand's products in each award class. The brand that had the highest comprehensive score was recognized as the winner for that category. These scores come straight from the U.S. News Best Car rankings, which are formed from information coming from the automotive press, safety scores, and reliability data.
Each car involved in the Mazda line-up has a graceful KODO exterior design appearance and updated safety technology which gives the drivers more confidence and less stress behind the wheel.
The Mazda brand continuously carries on their legacy of carefully engineering and crafting their vehicles. Their line-up of award-winning cars completes the car industry's standard of excellence test from the exterior aspects to the advanced technological features, performance, and transmission.
Masahiro Moro, CEO of Mazda North American Operations and senior managing executive officer of Mazda Motor Corporation said in a statement: "We are grateful that U.S. News & World Report has recognized the innovative design and intuitive interior features of Mazda cars. Mazda's goal is to create premium vehicles incorporating cutting-edge technology that enriches people's lives as well as society. This award affirms the hard work of the men and women at Mazda Motor Corporation."
Additionally, the all-new Mazda3 made its premiere at the Los Angeles Auto Show which will lead the next generation of Mazda products that will give drivers improved features of driving pleasure. The Mazda3 will be available for customers in early 2019.