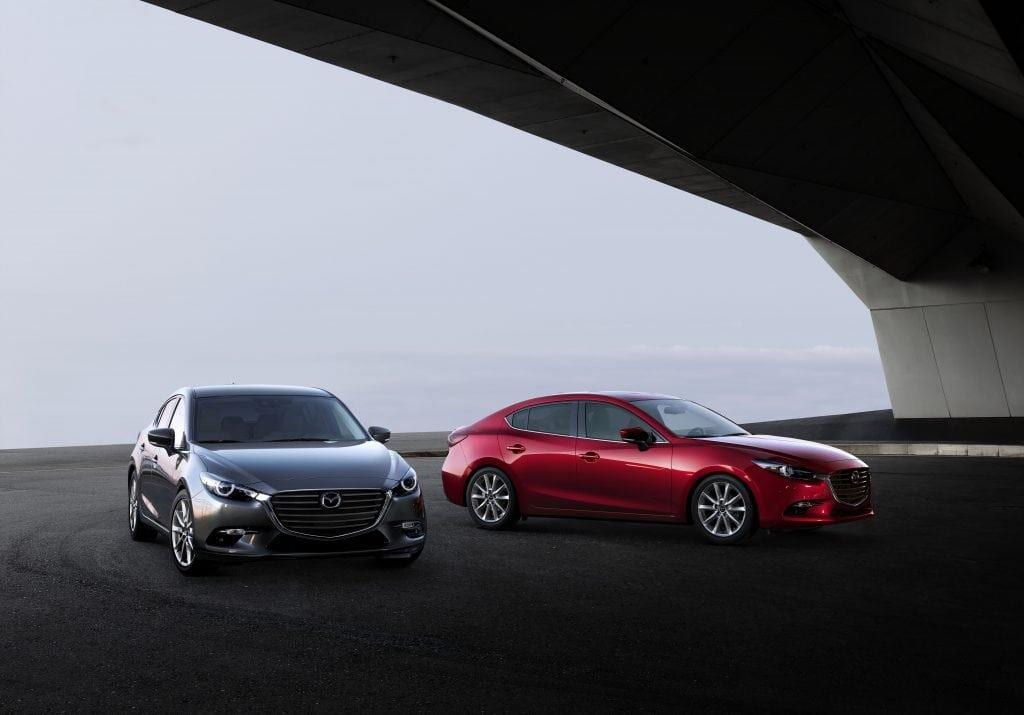 In early May, Mazda North American Operations (MNAO) announced the 2014-2018 Mazda3 was granted CarGurus first place award for "Best Used Car" in the Compact Sedan/Hatchback category.
CarGurus Used Car Award contestants were chosen from cars originally available in the United States. Evaluated on criteria including CarGurus user reviews, professional test drive reviews, popularity, availability, and projected 12-year retention value, the competition was close. However, the Mazda3 was clearly the overall winner in the Sedan/Hatchback category receiving the highest scores.
According to Matt Smith, CarGurus senior editor, "Shoppers who love to drive owe it to themselves to test-drive a pre-owned Mazda3. Few vehicles deliver the same level of driving enjoyment, and even fewer do so while offering shoppers the choice between sedan and hatchback body styles. Add in the Mazda3's impressive value retention, and this sporty compact is a great choice for many shoppers."
Since its launch in 2004, more than 5 million Mazda3's have been sold, making it the best-selling Mazda in the world. Not only is the model desired for its alluring looks and driving dynamics, but it's also desired for its unmatched quality.
Speaking of unmatched quality, this can be seen in everything Mazda does. From designing, engineering, testing, and retesting—the team is committed to making driving a better experience, and their Pre-Owned vehicles are not excluded from these upgrades in driving. "Our cars are designed to enhance people's lives and be an extension of their person," said Jeff Guyton, President of Mazda North American Operations. "We are thrilled to be honored with this award which recognizes Mazda's dedication to craftsmanship and ensures that our vehicles will delight for years after purchase."
All in all, if you're in the market for a used car, a Mazda3 may be worth looking at! Stop by O'Daniel Mazda and test drive a Mazda3 today!