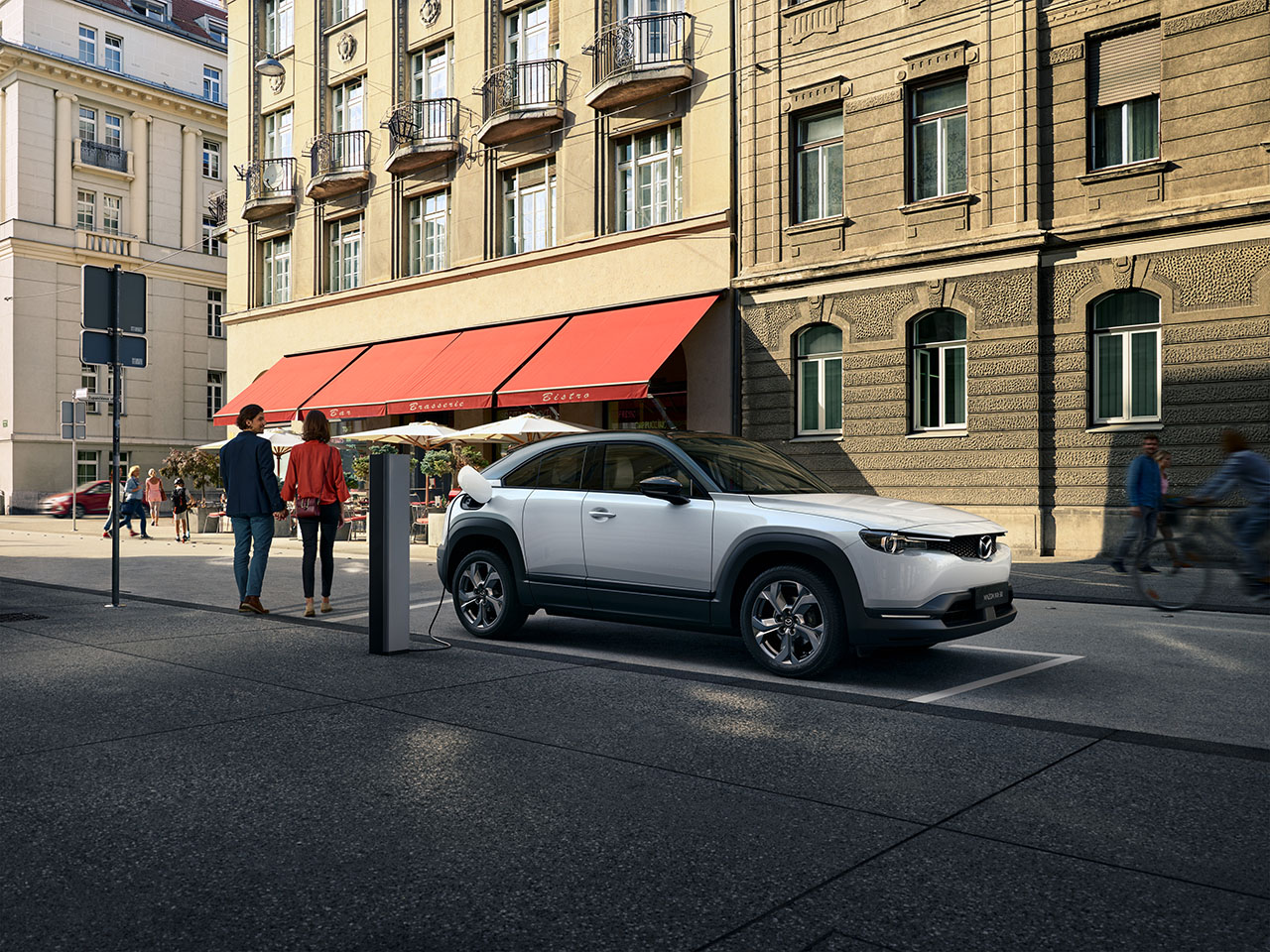 At the 2019 Tokyo Motor Show, Mazda Motor Corporation debuted its first mass-production battery electric vehicle (EV)— the Mazda MX-30. The Tokyo Motor Show was first held in 1954, and the 2019 year will mark the 46th show to be held. This year, the general public had a greater opportunity to visit the venue since the show was open for a longer period.
Mazda's all-electric SUV will be the third installment in the new-generation lineup. Using the benefits of electric drive technology, Mazda combines its human-centric philosophy to offer effortless performance with Mazda's unique driving experience. The zero-emissions model will use sustainable materials for an environmentally-friendly vehicle. Since electric vehicles use batteries and electric motors and are powered entirely by electricity, they don't burn fuel and emit CO2 while running.
Based on a sneak peek Mazda released, we know the new EV is an entirely new model with a battery-electric powertrain. On October 23rd, Mazda finally unveiled its new EV with a press conference, showcasing the battery electric vehicle and revealing product specifications of the MX-30. Live-streamed directly from the Tokyo Big Sight venue, the press conference revealed the first production electric car, expected to arrive in Europe next year. Available now for pre-order, the MX-30 will have a battery life of approximately 200km1, as their tag line goes: "A car with a battery, not a battery with wheels." For full vehicle specs, click here.
Other Mazda models that were featured in the show include the Mazda MX-5, the Mazda3 Hatchback and Sedan, the Mazda CX-30, the Mazda CX-5, and the Mazda CX-8.
The Tokyo Motor Show also had exhibits for Carrozzeria, commercial vehicles, motorcycles, passenger cars, vehicle bodies, parts, machinery, tools, and other mobility-related services.
For 2019, more venues were included as part of the show to add to visitors' satisfaction, including the Tokyo Waterfront City where various programs and special events were held for guests to enjoy.
The 2019 Tokyo Motor show hosted by the Japan Automobile Manufacturers Association, Inc. will be open to the public from October 25th through November 4th.