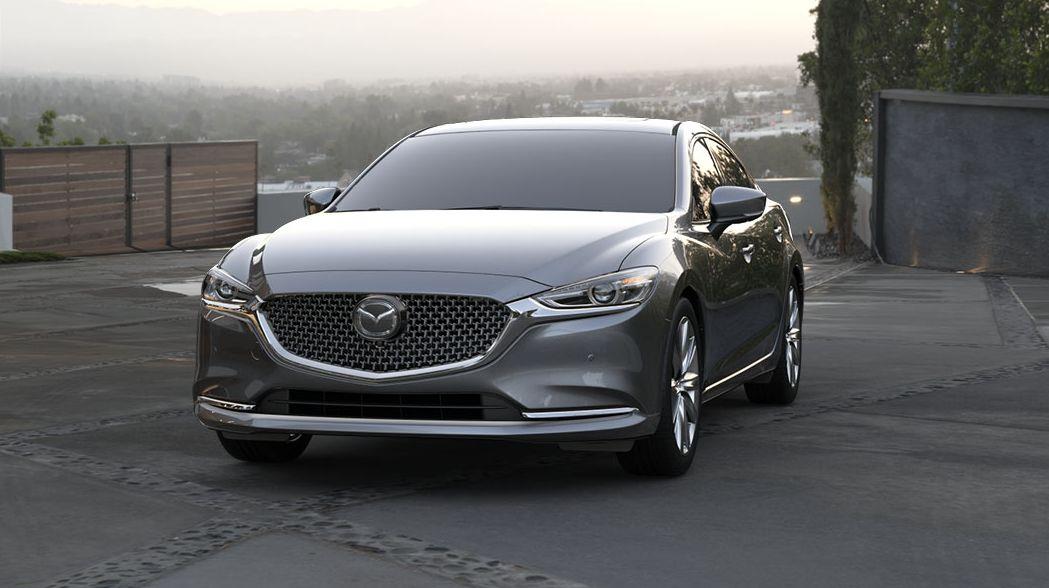 The ambiance of your everyday drive will transform with the new Mazda 6. The only standard part of this sedan is its size as a standard mid-size family sedan. The style, drive, and value are some of the best parts of this sedan that you won't find elsewhere.

New in 2020, the Mazda 6 has a new key fob and a trunk lid badge for the top Signature model. Over the past six model years, the Mazda 6 has benefited from three makeovers. The most recent came in 2018 when it added a turbocharged 2.5-liter four-cylinder engine. The turbo engine features cylinder deactivation to enhance fuel economy and adds both horsepower and torque. This is still an option for 2020.

The 2020 Mazda 6 lineup has a choice of two responsive 2.5-liter four-cylinder engine. With a standard of 187 horsepower, the optional turbocharged engine generates up to 250 horsepower. Both engines feature a six-speed automatic transmission. The Mazda 6 transcends the numbers and targets while matching up, if not surpassing, its pricier competitors.

There are countless impressive facets to the Mazda 6. One of these facets that stands out is its fuel economy. The turbo model hit 36 mpg in CarAndDriver's real-world highway fuel-economy test, surpassing its EPA highway estimate by 5 mpg. The Mazda 6 with the base engine delivered 37 mpg, a 2-mpg advantage over its EPA highway rating.

The Mazda 6 is dynamic both in its driving style and its design. The mature design and high-quality materials used in the sedan show that care and thought were put into even minor nuances of the interior. The sedan has perfected the balance between alluring exterior body shape and a spacious interior for storage and passengers to drive comfortably. Mazda's infotainment system gives off an upscale feel, placing it among those used by BMW and Audi. With a dash displaying doubles as a touch screen and a control knob on the center console, there is an ease of use with the Mazda 6 that, in addition to its other benefits, you will not find elsewhere.

The Mazda 6 earned a five-star crash rating and a title of Top Safety Pick+ by the National Highway Traffic Safety Administration (NHTSA) and the Insurance Institute for Highway Safety (IIHS), respectively. With its myriad driver-assistance features chock-full of active-safety features, your Mazda 6 will make life a little simpler by focusing on managing some of the worst-case scenarios.

With a blend of unsurpassed dynamics and fantastic chassis delivering an enhanced driving experience, the Mazda 6 remains quite affordable. Comparable with some of the top luxury vehicle brands, this sedan is not like the others.