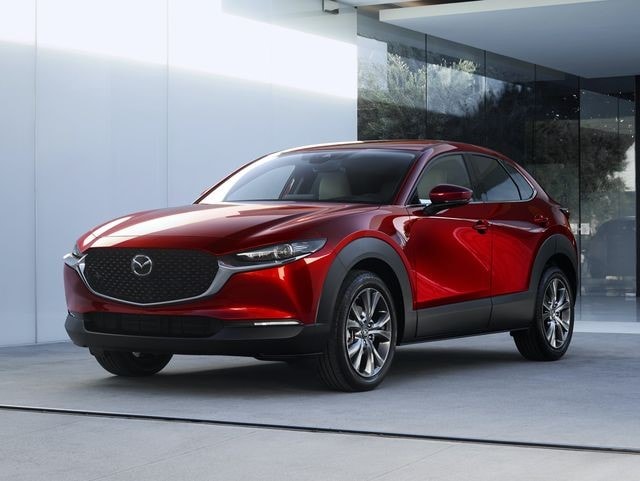 Mazda has been known in motoring circles for years as a manufacturer that produces sporty, reliable, and luxurious vehicles at an affordable price. The 2023 Mazda CX-30 is no different in this regard. Elegantly styled and plenty spacious, this is a great pick for anyone that admires the functionality of larger SUVs, but still wants to preserve the exciting drive seen in models like the Mazda 3. With a wide breadth of model trims available, drivers can choose to get what they want out of their new car.


The base model comes with a 2.5 L four cylinder engine, but this can be upgraded to an optional 250 horsepower, turbocharged 2.5 L inline four cylinder with the purchase of the Turbo Premium or Turbo Premium Plus versions. Since last year, the standard engine has received a five horsepower increase and improved fuel economy, adding up to 191 hp for this model year. In addition, the naturally aspirated model produces 186 pound-feet of torque, while the turbocharged model produces a whopping 320 lb-ft. Both engine styles come with a smooth six-speed automatic. At the tank, both engines are also highly efficient. The turbocharged models are EPA certified for 25 mpg combined, 22 city, and 30 highway, while the base engine gets an even more impressive 26 mpg combined, 24 mpg city, and 31 on the highway.


The Mazda CX-30 is also highly modern; it is equipped with several driver assistance features. These include automated emergency braking with pedestrian detection, lane-departure warning with lane-keeping assist, and adaptive cruise control, all of which come as standard. This focus on safety extends to the crashworthiness of the CX-30. As a recipient of the Insurance Institute for Highway Safety (IIHS) Top Safety Pick+ for the previous model year, the CX-30 is fully compliant with the most stringent safety regulations, including rear side airbags, shin pads, and improved seatbelts. All told, the CX-30 has the advanced features and styling that we have come to admire from Mazda.