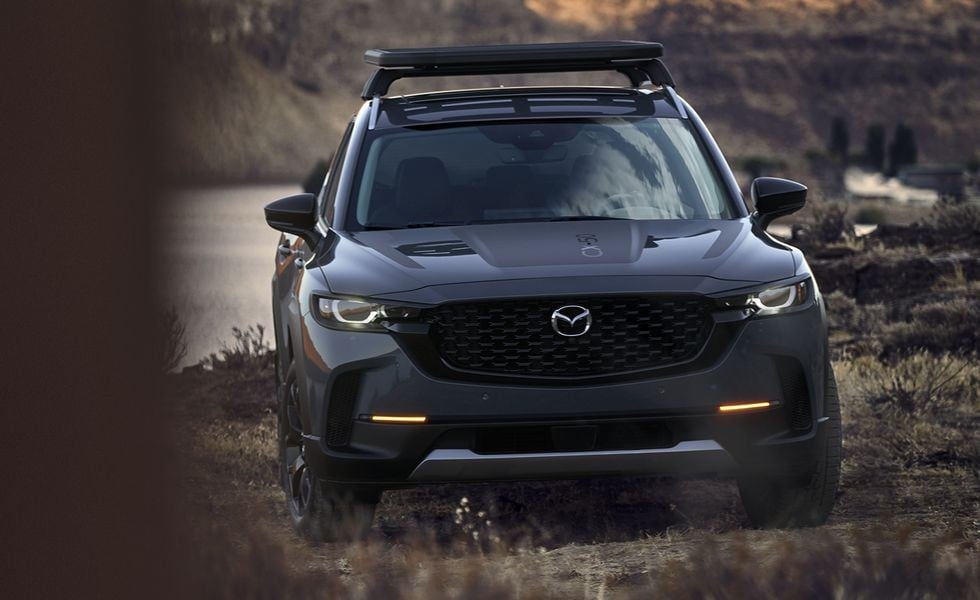 Mazda's sporty yet accessible nature has made it a favorite among motorheads across the world. Their new release, the 2023 Mazda CX-50 Meridian, adds to this history. An upgrade on top of the 2.5 liter, 256 horsepower four-cylinder Turbo model, the Meridian upgrades the appearance and the off-road capabilities of the CX-50. For exterior colors, the Meridian is available in Zircon Sand, a light brown, or Polymetal Grey. Other appearance upgrades include a new headlight setup, rocker panels, and a hood decal. The Apex package adds even more cosmetic upgrades, including roof racks and splash guards. A main selling point of the Meridian are the new 18 inch wheels, which come with a set of Falken off-road tires. Other trims of the CX-50 also have the option of the Meridian Choice package, which adds many of the upgrades otherwise only available in the Meridian Edition.


Even without the Meridian Edition, the CX-50 is no slouch. With the 256 horsepower engine, the car has an impressive 3500 pounds of towing capacity. All of this adds up to a 142 mile per hour top speed and a 6.6 second 0-60 mph time. None of this means that the CX-50 is a gas guzzler, however. The Turbo model is rated for 23 mpg in the city and 29 on the highway.


In the cabin, the CX-50 is far more luxurious than its price point. All models come with a push button start and plenty of cargo space in the back. Both rows can fit adults in comfort. All but the base model come with a 10.3 inch infotainment display, including the Meridian. All models come with Apple CarPlay and Android Auto, both with wireless connectivity, and an eight speaker sound system.


The CX-50's safety system is also futuristic. Automated emergency braking, lane-departure warning, and adaptive cruise control all come as standard on all models. Overall, the Mazda CX-50 in general and the Meridian Edition in particular are great, sporty picks for SUVs that don't break the bank.