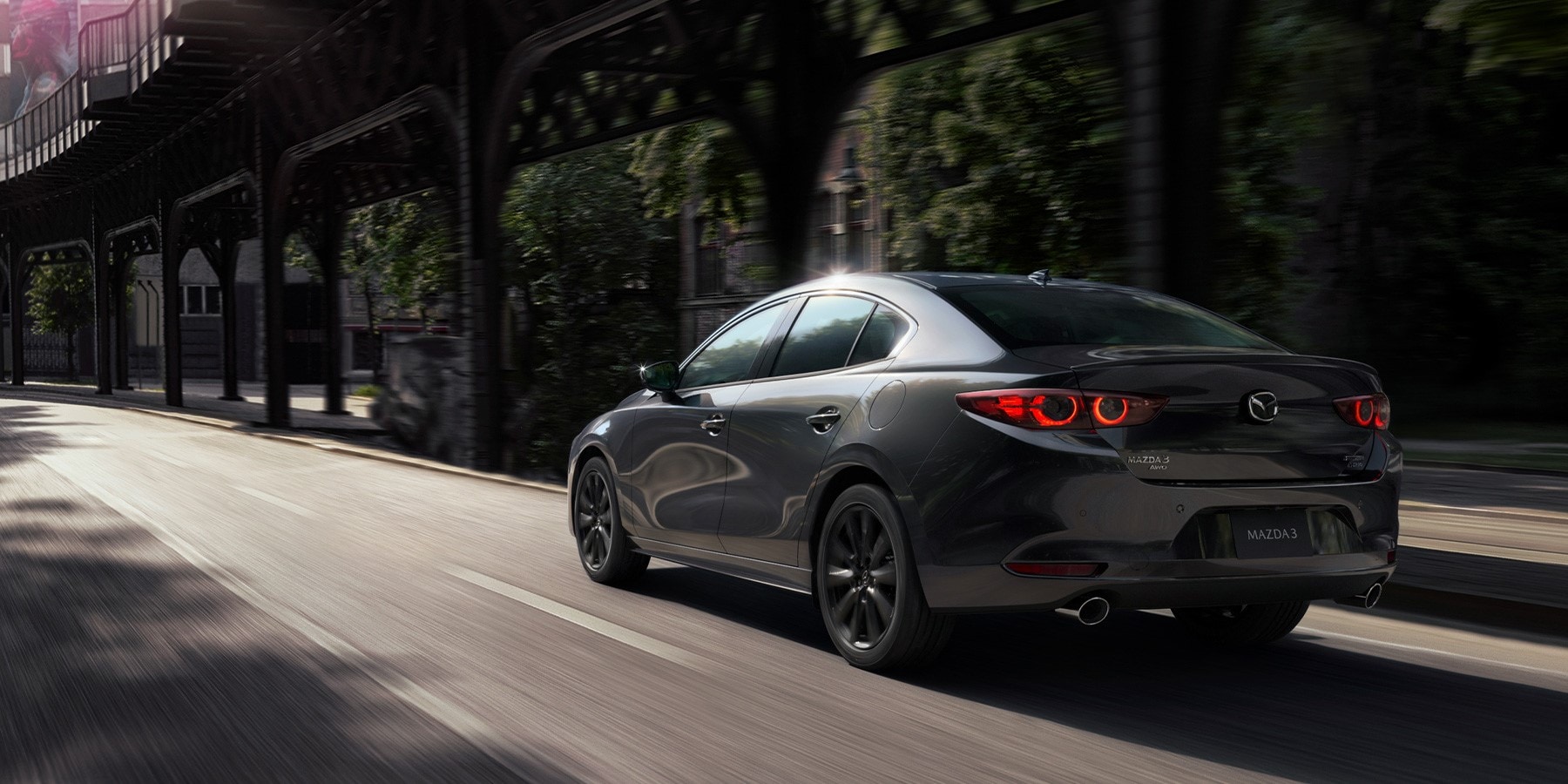 The 2022 model of the Mazda 3 continues the Japanese manufacturer's line of surpassing quality at lower prices. It's no wonder why the Mazda 3 was given an Editor's Choice rating by Car and Driver Magazine; it incorporates every feature you would expect from a luxury sedan at one of the cheapest price points in its class.


The Mazda 3's interior is made of premium materials. A head-up display, heated front seats, and leather upholstery are all available, but the base model is still highly comfortable. The exterior styling is very attractive, creating a clean, slightly curved figure that hints at the elegance within. Both the hatchback and sedan versions have plenty of cargo space and allow the driver to fold the rear seats to fit more luggage. With the seats folded, the 3 can fit an impressive sixteen carry-on suitcases. The infotainment system consists of a 8.8 inch display and is controlled by a rotary knob for easy use. Android Auto, Apple CarPlay, SiriusXM Radio, and a 12-speaker system are all available as well.
While the Mazda 3's performance varies across trims, they all have one thing in common: they are fun to drive. Both the sedan and hatchback version have the ability to stay in control on winding roads. The Mazda 3 has three options for engines. The base model has a four cylinder, 155 horsepower motor, while the 186-hp 2.5-liter four-cylinder unlocks the optional all-wheel-drive system. The top model, 2.5 liter turbocharged engine produced 250 horsepower. This model notched an impressive 5.6 second 0-60 mph time on the track.

The Mazda 3 is also top of the line in its safety performance as well. The National Highway Traffic Safety Administration gave it a five star overall safety rating. Automated emergency braking with pedestrian detection, lane-departure warning, and lane-keeping assist are all standard features, and adaptive cruise control is also available. Overall, the Mazda 3 has plenty of luxury and modern features beyond its price point.