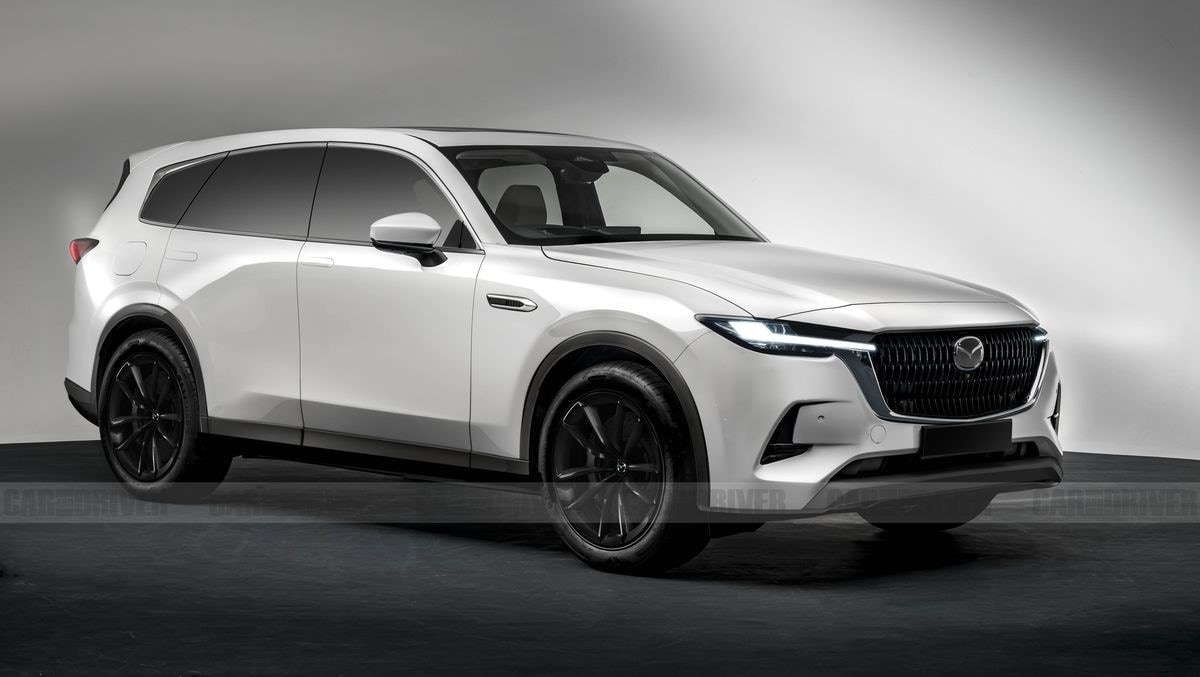 The 2024 Mazda CX-90 is an incredible vehicle that is packed with features and performance capabilities that are sure to impress even the most discerning of car buyers. In its first production year, this SUV is a true standout in its class, offering a sleek and stylish design, as well as a host of cutting-edge technologies and advanced safety features.
One of the most impressive things about the CX-90 is its performance. It is powered by a turbocharged 3.3-liter inline six-cylinder engine that delivers an impressive 340 horsepower and. A major development with the release of the CX-90 is the 48 volt hybrid system, which adds power and efficiency. A plug-in hybrid variant will also likely be offered, matching the similar option on the CX-60. Although information on the transmission has not yet been released, it will likely come standard with one of Mazda's smooth and comfortable automatic transmissions. The CX-90 also will likely feature all-wheel drive to match the rest of the Mazda SUV lineup, which provide excellent traction and stability on the road.


The CX-90 also offers a comfortable and spacious interior, with plenty of room for passengers and cargo. A roomy seven-seater, the cabin is made from high-quality materials and the seats are designed to provide excellent support and comfort. If Mazda's previous SUV models, like the CX-9 crossover are anything to go buy, a handsome and premium interior is to be expected from the Japanese manufacturer.
Overall, the 2024 Mazda CX-90 is an outstanding SUV that offers an exceptional driving experience, as well as a host of advanced features and technologies. Whether you're looking for a family-friendly vehicle or a high-performance SUV, the CX-90 is sure to impress. Truly, Mazda, even with their reputation of building surpassing vehicles at reasonable prices, have outdone themselves. With its combination of performance, features, and comfort, it's likely that this SUV will quickly become one of the most popular vehicles on the market.