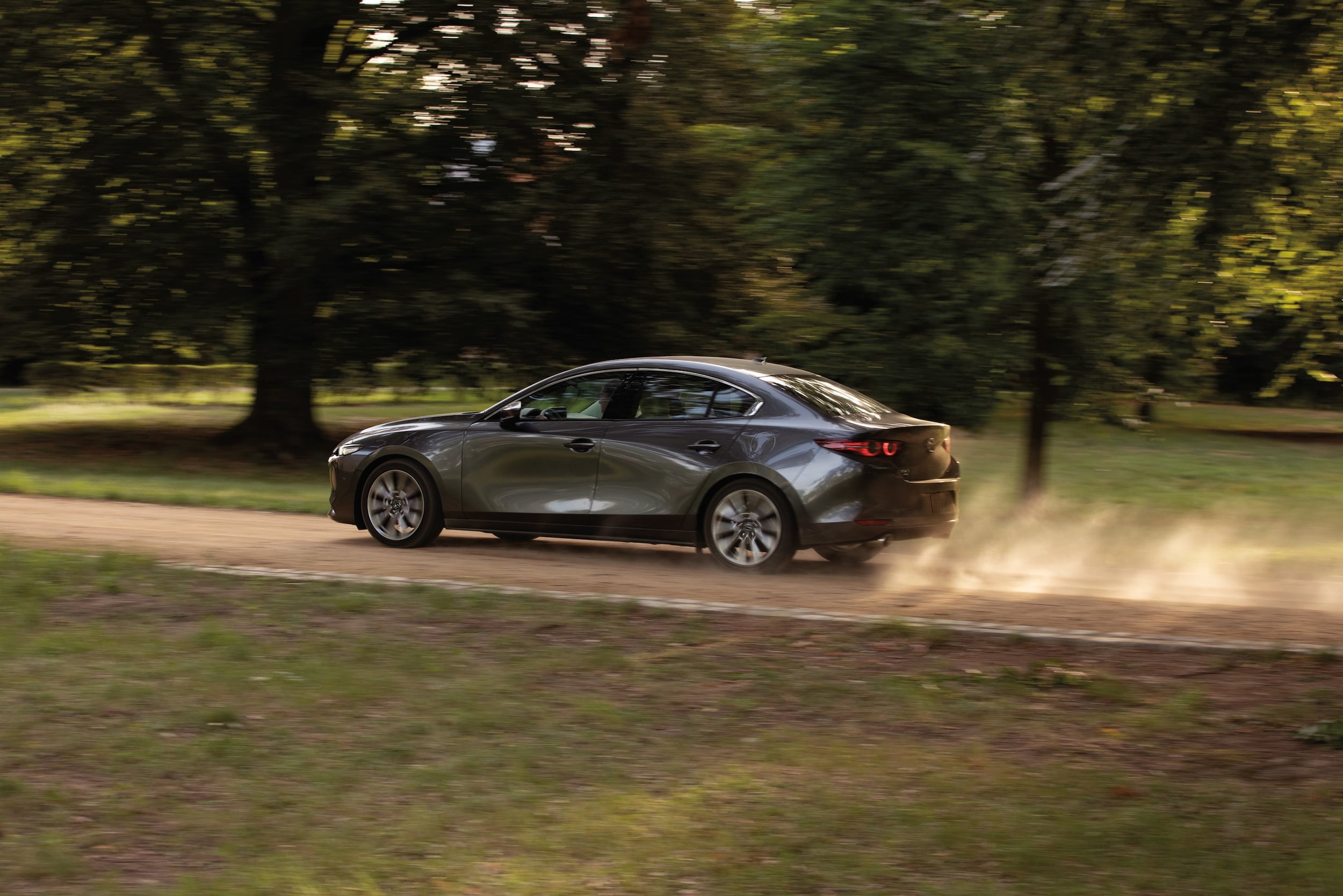 The newly released Mazda 3 is a perfect blend of style and sense. The exterior design is sleek and modern, turning heads wherever I go. But it's not just about the looks; this car has some serious performance capabilities.
The 2.5 liter four-cylinder engine delivers 250 horsepower and 320 lb-ft of torque, allowing for quick acceleration and effortless passing on the highway. The power is relayed to the two front or all four wheels. With this engine, the car can hit 60 mph in just 5.8 seconds. The six-speed automatic transmission shifts smoothly, enhancing the driving experience even further. Handling is also impressive, with the car feeling agile and responsive on winding roads. In terms of fuel efficiency, the Mazda 3 doesn't disappoint. The EPA has certified the Mazda 3 for an impressive combined 27 mph, 23 in the city, and 32 on the highway.

But the Mazda 3 isn't just about performance; it also has a host of impressive features. The interior is spacious and comfortable, with high-quality materials and a user-friendly infotainment system. The 8.8-inch display is clear and responsive, and the available Bose audio system provides excellent sound quality. Safety is a top priority for Mazda, and the 2023 Mazda 3 doesn't disappoint in this department. It comes standard with a suite of advanced driver assist systems, including automatic emergency braking, adaptive cruise control, and lane-keep assist. These features give me peace of mind on the road and make my driving experience even safer. Especially for younger drivers, the safety features of the Mazda 3 are a huge draw, and can help worried parents rest easy.


Overall, the Mazda 3 is an impressive compact sedan. It offers a great balance of performance, fuel efficiency, and features, making it a great value for the price. If you're in the market for a compact car, I highly recommend giving the Mazda 3 a test drive.