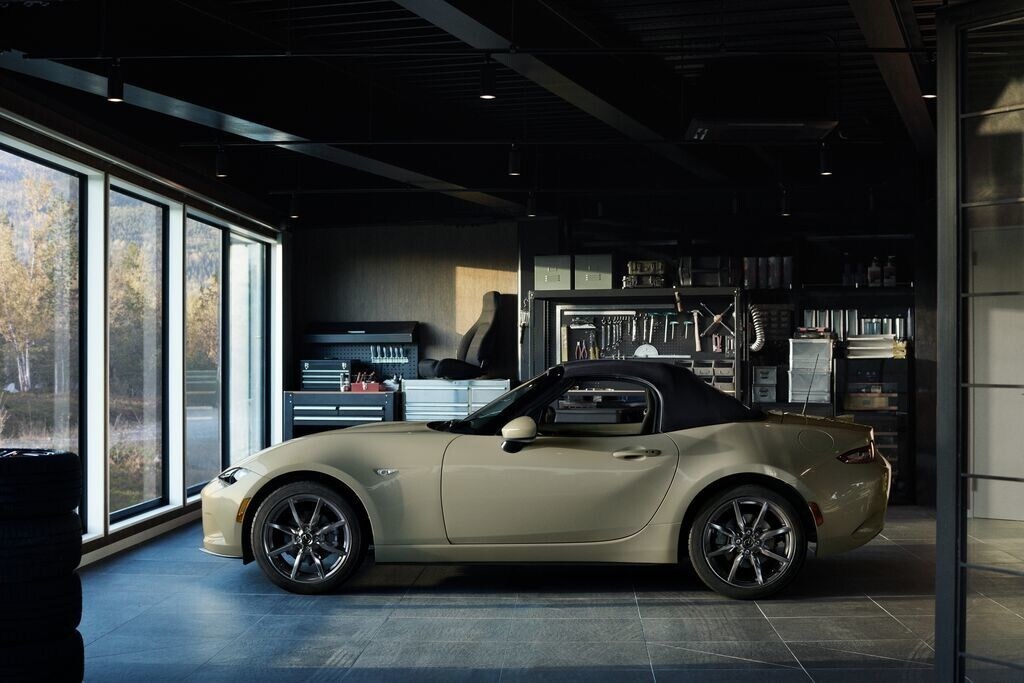 The 2023 Mazda Miata is a truly remarkable sports car that has exceeded all of my expectations. The small, yet spunky sports car is an ideal affordable sports car. One of the standout features of the 2023 Miata is its 2.0-liter SkyActiv-G engine, which produces 181 horsepower and 151 lb-ft of torque. This may not seem like a lot on paper, but its lightness means that not much power is needed to reach 60 mph, which it can do in just 6.5 seconds. Whether you're accelerating onto the highway or tearing through the corners, the Miata feels confident and capable.
But it's not just the performance that sets the 2023 Miata apart from the competition. The car also boasts a sleek and stylish design that turns heads wherever it goes. From the aggressive front fascia to the sporty rear spoiler, every inch of this car exudes sportiness.

Inside, the 2023 Miata is equally impressive. The cockpit is designed to wrap around the driver, giving you a feeling of being one with the car. The materials used throughout the cabin are high quality, and the overall build quality is top-notch. This design choice is complemented by the convertible top; one of the things I love most about the 2023 Miata is its open-top design. With the push of a button, you can fold the roof down and let the wind rush through your hair. It's the perfect way to enjoy a sunny day on the open road.
In terms of features, the 2023 Miata is loaded with all the modern amenities you could want. It comes standard with a 7-inch touchscreen display, Bluetooth connectivity, and a six-speaker audio system. There are also several optional upgrades available, including a Bose sound system and a head-up display. Overall, I can't say enough good things about the 2023 Mazda Miata. It's a well-balanced sports car that delivers an exhilarating driving experience without breaking the bank. If you're in the market for a fun, affordable sports car, I highly recommend giving the 2023 Miata a closer look.