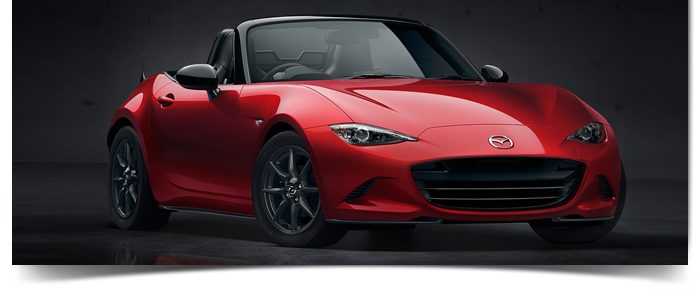 New MX-5 Miata Inventory  |  Used MX-5 Miata Inventory  |  View Incentives
The MX-5 Miata

Design
The model is instantly recognized as a Miata. Featuring a new "Kodo" design, a carefully sculpted aluminum outer body shell and hunched rear lure only the elite. Trimmed LED headlights, a five-sided grille, and a low hood that houses a 4-cylinder engine provides a 50/50 weight distribution throughout. Sleek and simple, the MX-5 comes with a manual transmission in the standard model, but with a simple upgrade an automatic transmission can be added.

It all began in 1989, when the Mazda MX-5 became the best-sold convertible on the market. Things continued, and today over 900,000 have been sold, earning the MX-5 two Guinness World Records -- one as the top selling two-seated roadster in the world, the other for the largest parade of Mazda cars!< The newest version is sure to impress further, a roadster full of style and class, the Mazda MX-5 anticipates your every move to bring you exhilaration and an uncanny personalized driving experience. Seating only two, the MX-5 is a model for those looking for a more intimate experience. The model will come with the option of either 16" or 17" wheels. The Miata offers a wide assortment of personalization and upgrades, thus making this little roadster as creative and unique as the driver himself.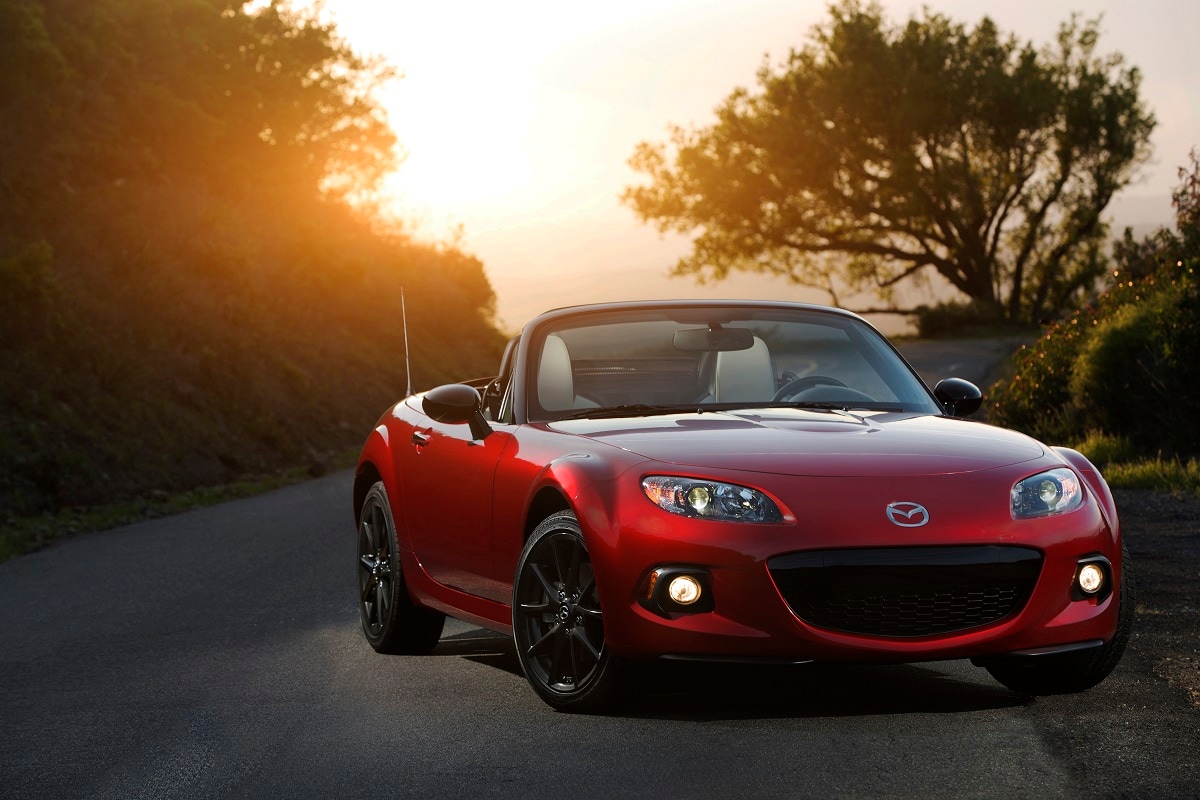 Legendary on the road and on the track, the MX-5 has in previous models, been the central hub of the sports car class. The 2016 Mazda MX-5 will weigh roughly 2,200 pounds. That is 14% lighter than its predecessor. With a soft-top light enough to open an close with one hand, this generation of the MX-5 is full of impressive engineering.